For over thirty years the global partner for automation and production processes
The group
Established in 1986, Gruppo SET operates in the fields of integrated automation, process control, production systems and logistics by designing technological solutions capable of responding to the changing needs of businesses.
From the eighties to today, the group has seen an important expansion in tune with the growing market demand to operate with high-profile partners, with consolidated skills and experience and with a clear vision of the methods of management of production processes through the integration of computer and automation systems.
The design skills necessary to operate from the early phases of intervention and the essential skills to offer consultancy, assistance and training support complete the profile of a group that has the constant target of becoming a privileged interlocutor among operators in the sector.

---
Resources
The companies of Gruppo SET have always focused on the enhancement of human resources and encourage the affirmation of behavior oriented towards autonomy, flexibility and sharing of challenges.
The highly professional collaborators and constantly updated know-how form operational units organized by projects, that ensuring rapid response, quality and flexibility of performance.
The market
Both companies of the group are constantly engaged in monitoring the quality of the products and services offered, favoring, with their customers, partnership relationships aimed at common development and the joint search for the most efficient solutions.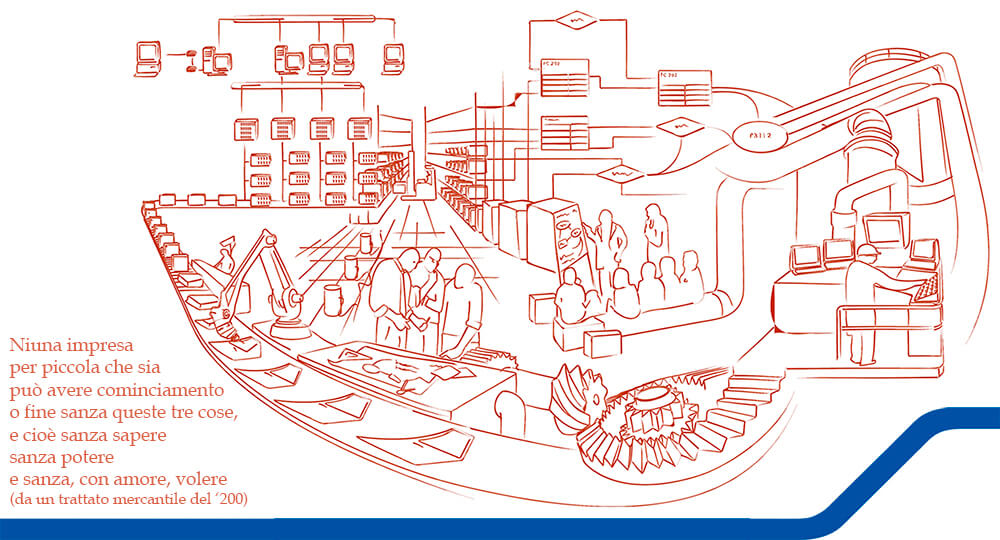 We are looking for talent, brilliant and enthusiasts people
The companies of the group offer a wide variety of job positions and growth paths through which you can grow both professionally and personally.
If you are looking for an opportunity to innovate, challenge yourself and work on interesting projects, you can participate in the selection for one of the open positions or send your spontaneous application.