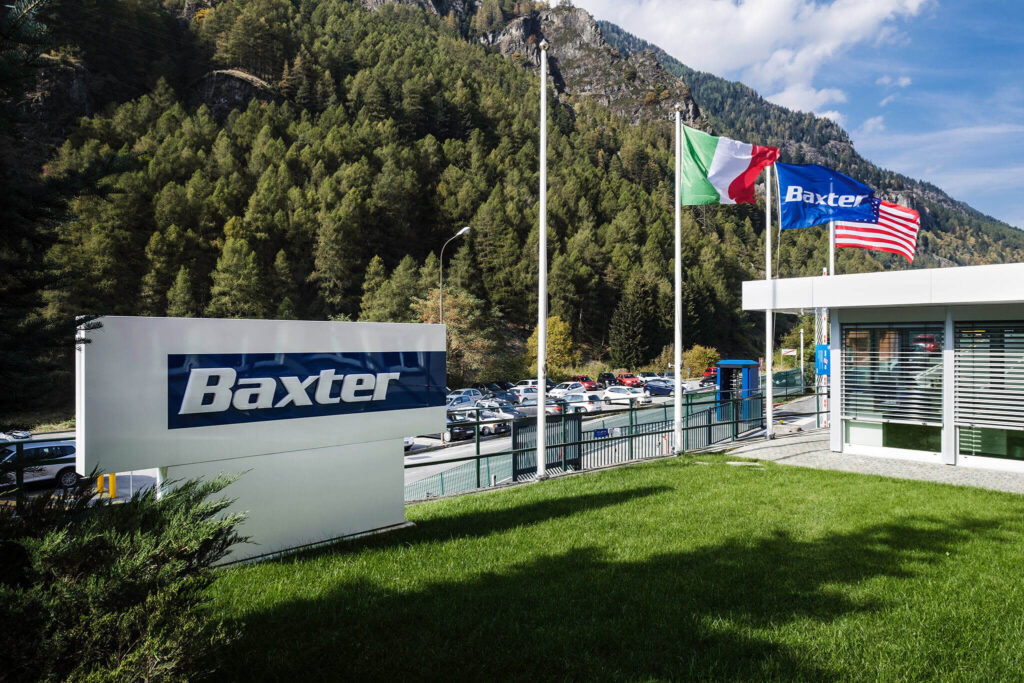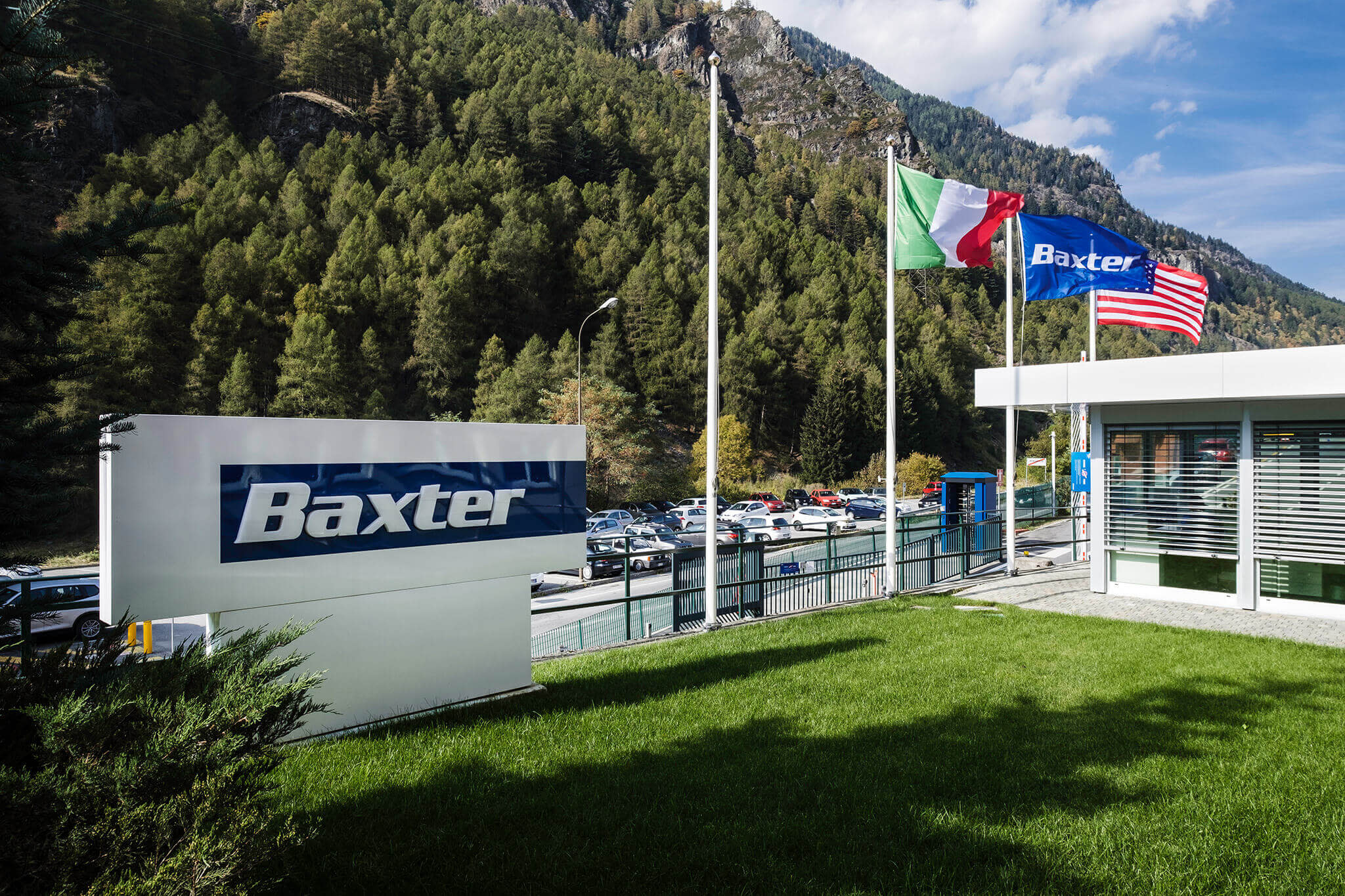 The company
Bieffe Medital S.p.A. is a subsidiary of Baxter Italia, a multinational active worldwide in various branches of the health sector, such as blood treatment and transfusion and kidney diseases, employs about 50,000 people in over 2,500 plants around the world with a global turnover of over 9.5 billion dollars.
The needs
The packages of sterile medical solution, produced by the bottling lines, are stacked by three automatic palletizers that convey the pallets produced on a single transport line from which they are picked up for storage in the warehouse.
Originally, the storage operator identified the pallets on the last station of the transport line, labeled them and then made the deposit to the warehouse; Bieffe Medital's main request concerned the complete computerization of the pallet recognition and labeling processes, completely eliminating human intervention and consequently increasing the safety of the packaging process.
The solution
The proposed solution is the SMARTLOG module specially designed for the automation and computerization of end-of-line processes. Preliminary engineering led to the installation of 2 omnidirectional scanners to identify the product on the pallet, checking its coherency with the origin line; regarding label printing an arm applicator was used with a standard thermal transfer printer, the print verification is done with an additional scanner before the pallet can be picked up from the line.
The software application coordinates the line PLC, badge readers, scanners and the applicator and has been customized in order to graphically present the progress of the pallets on the line, highlighting any problems; thanks to interfacing with the ERP system of the customer all verification features and production progress are managed pallet by pallet in a fully integrated way. The entire supply was made in validation and documented according to the G@mp guidelines.
The benefits
Reduction of operational activity and human intervention in the end-of-line process;
Increase in end-of-line productivity;
Elimination of errors regarding palles' identification and labeling
Automation of production deposit.

Bieffe Medital S.p.A. - Gruppo Baxter
» Industrial automation
» Industry 4.0 software solutions
» Automatic identification (AUTOID)
» Logistics and handling solutions (LHS) -
» WMS SMARTLOG -
» Pharmaceutical