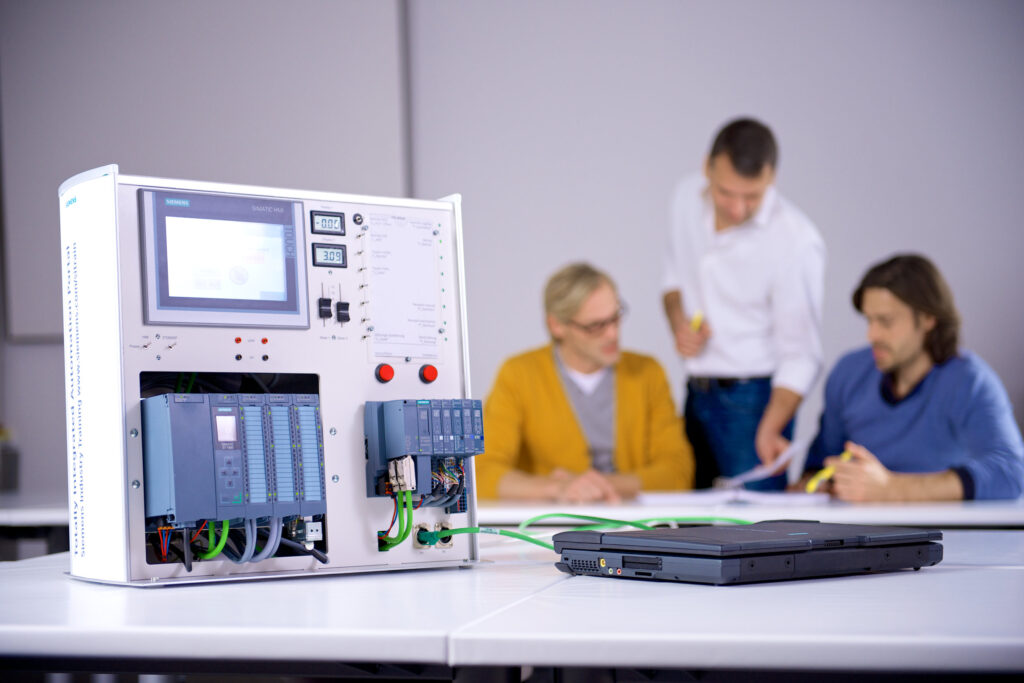 The company
Siemens develops, with its subsidiaries and associates, a turnover of approximately 3,000 million euros. Among the major world networks, it is able to offer itself as a global partner with a complete offer for the industrial and civil automation, energy, transport, medical, lighting systems and ICT solutions markets.
With 8 research centers and 5 production plants, Siemens is active in the following sectors:
industry;
energy;
healthcare.
The needs
Siemens needed new models of training activities on development environments and programming languages that would improve on classical schemes with proposals and activities more captivating and innovative. In particular, it was necessary to develop training activities with an engineering profile for the completion of existing training courses, that more they could turn both to users who traditionally benefit from these activities, both to users and companies with features different from usual.
The activities to be planned had to include two distinct modules, one for industrial automation software design techniques and one for plant software maintenance.
The solution
Our project has highlighted the operational objectives, addressing in particular the issues of classical theory for software design applied on systems for the control of automated systems and taking into consideration related operational issues.
Real solutions were analyzed and implemented for the main types of manufacturing, handling, warehouse and process plants.
The project included the following activities:
planning of the training activity;
analysis of real cases and their simplification for educational use;
planning and realization of the didactic support manual;
design of exercises.
The benefits
Diversification of the type of training activities offered.
Integration of existing training tools with a higher level product.
Possibility of access to a wider range of users.
Turnkey supply: from the design of the course to the preparation of the manuals up to the classroom teaching.

Siemens S.p.A.
» Consulting and training
» Training
» Training