Middleware solution
Industry 4.0 is a great opportunity for all companies that want to seize the opportunities related to the fourth industrial revolution; therefore, bidirectional interconnection between software and machines / systems becomes essential.
Often the particular complexity of integration and the need to communicate with non-specialized software in the integration with production assets, such as ERP systems, risks making this a problem for a company if it does not rely on solutions reliable and consolidated that perform this task lightly and at the same time efficiently.
Gruppo SET wants to help these companies in their transformation and, thanks to the experience gained as an integration partner, has developed SMART CONNECT, the specific middleware solution for bidirectional interconnection between any software and any type of machines / systems (even without availability of a communication protocol provided by the manufacturer).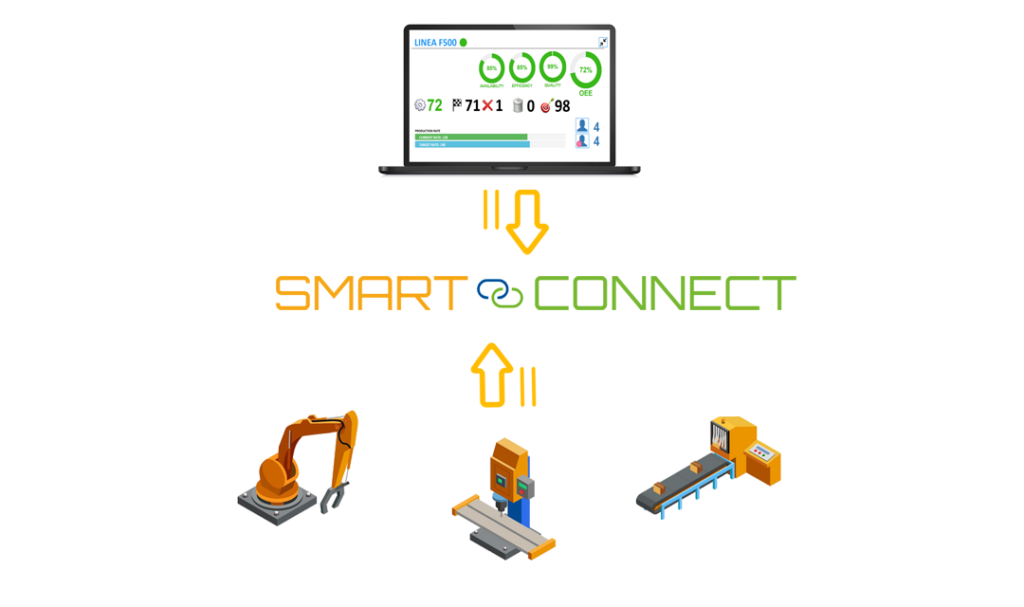 With SMART CONNECT it is possible to acquire signals and data from the machines making them available to third party software (ERP, MES, Quality control system, etc.) and to send process parameters, received from any software, directly to the plants to automate the setting of production lines, guaranteeing also the continuity of work in case of lack of communication between the systems.
Some benefits:
Automatic and real time data collection;
KPI and precise and punctual costing;
Automatic setup;
Operational continuity in the event of maintenance and failure to connect to the interconnected SW;
Improvement of OEE parameters;
Industry 4.0 tax benefits.