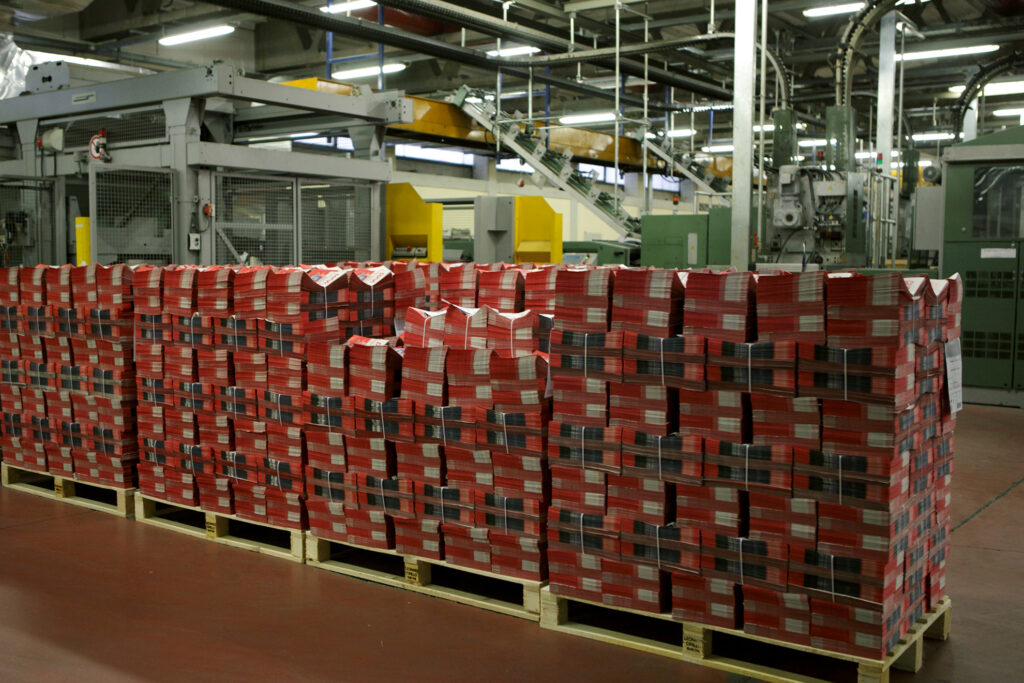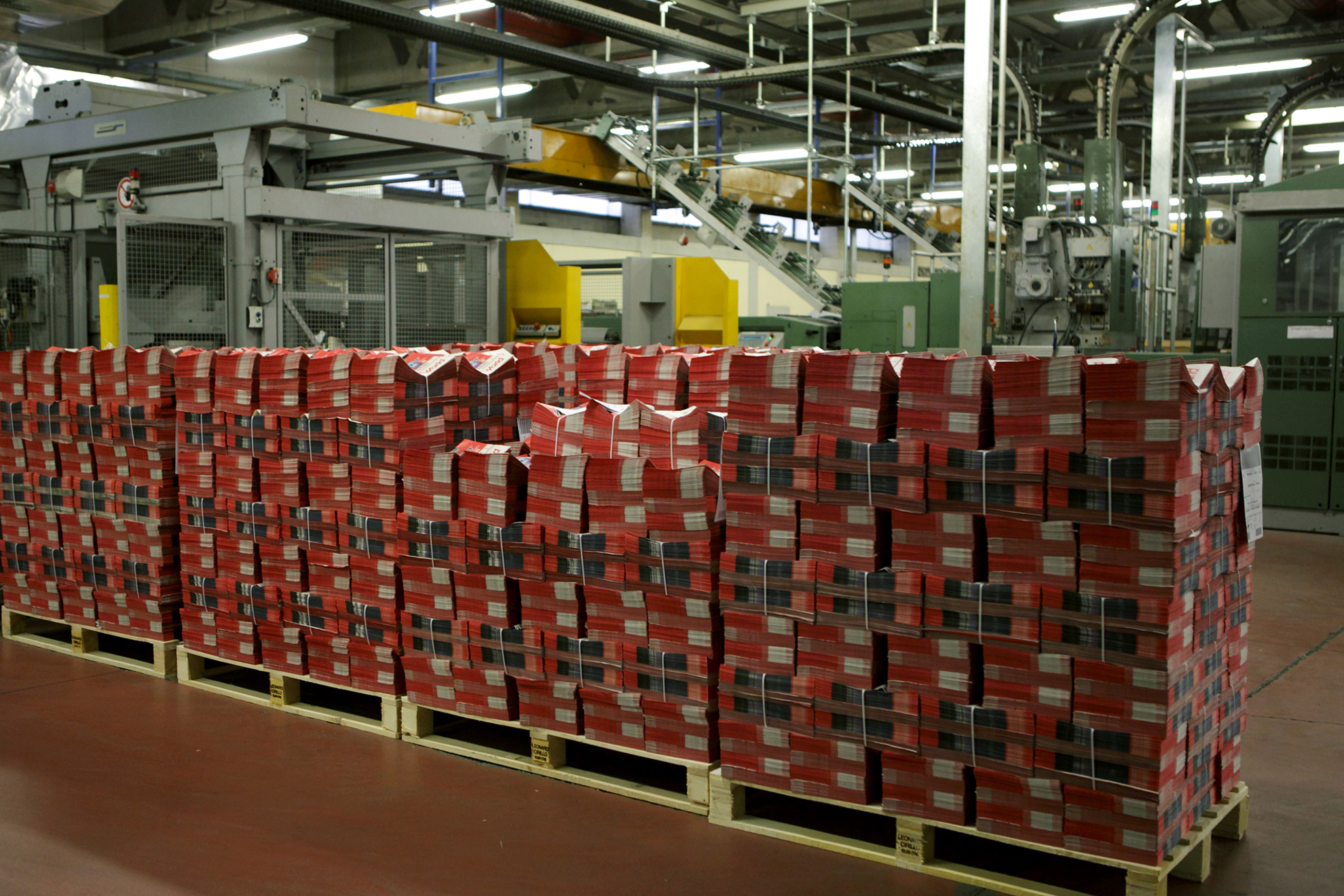 The company
Mediagraf spa is a large graphic company attentive to quality workmanship. In one year it processes 3 million books, 80 million catalogs, 60 million magazines and 120 million folders printed and mailed all over the world.
The needs
The handling of printed matter, traditionally performed with forklifts and rudders, when carried out in a large company such as Mediagraf presents inevitable problems of traceability of the activities performed "on sight", so it was decided to automate the handling.
However, the introduction of AGVs within a reality that was not initially structured to host them heavily involved various entities (general services, production, information systems) which therefore had the need to properly evaluate their impact and implications.
Before launching into the purchase of such a transport system, Mediagraf therefore asked us a wide-ranging preliminary analysis intervention to frame all aspects relating to the introduction of the handling system, with particular attention to plant elements and software.
The solution
The analysis activity faced different problems with the various bodies involved: with production, the production loads of the individual machines and the related handling needs of pallets and wheels were analyzed; with maintenance, the aspects of interfacing the machines with the transport system were studied in depth; with the information systems the requirements of the future WMS software for handling and warehouse management were defined, as well as the methods of integration with SAP.
During the analysis sessions, the structural and organizational impacts of the various solutions proposed by us were discussed, up to the shared choices that were then reported in the final documentation, which defines the detailed requirements of the transport system: the characteristics of the AGVs, the ways of organizing the routes, the structuring of the intermediate warehouse, the configuration of the end-of-line roller conveyors and vehicle loading, the functionalities and interfaces of the software applications involved in the management of the system.
The analysis documents were then used by the client as specifications for the supplier selection.
The benefits
Detection of the criticalities of the current handling method;
Optimization and rationalization of handling flows;
Planning of the impact of logistics restructuring interventions;
Reduction of supplier selection times thanks to uniform and detailed specifications.

Mediagraf S.p.A.
» Consulting and training
» Consulting
» Publishing