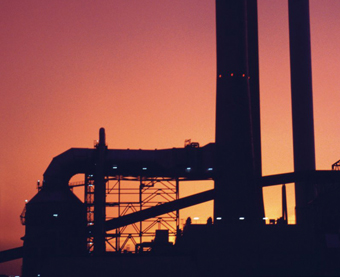 The company
Italcementi Group, now part of Heidelberg, is the fifth largest cement producer in the world, with a production capacity of over 70 million tons of cement per year and a turnover close to 6 billion euros. Its companies operate in 22 countries on 4 continents, through an industrial device of 63 cement plants, 13 grinding centers, 5 terminals, 614 concrete plants and 125 aggregate quarries.
The needs
The customer needed to modernize the control system of the 3 cement mills in question to increase productivity, raise the level of quality and safety, eliminate obsolete automation equipment and optimize operational resources. The electrical revamping of the 3 cement mills also required the most careful and scrupulous application of the electrical and software programming standards defined by Italcementi itself.
The solution
The proposed solution, developed on the Siemens PCS7 platform, it has been confirmed in complete harmony with the customer's standards; in particular it allowed, as requested, particularly fast times for the FAT phases and system commissioning and the quick take-over of the plant by Italcementi's maintenance services.
The solution integrated the following activities and supplies:
electrical design;
automation panels;
PLC, redundant server stations and customer stations;
specifications;
software development for process control;
FAT, commissioning, start-up and training of operating and maintenance personnel.
Gruppo SET is one of the very few suppliers at European level qualified by Italcementi Group for supplies of main control systems relating to large projects (complete cement plant automation).
The benefits
Homogeneity of the operating procedures for plant management with the other cement plants of the group.
Improvement of the general performance of the system.
Easy integration of field instrumentation.
Increased level of quality assurance thanks to more effective process control.
Reduction of intervention times in case of malfunction of units and devices.
Generalized improvement of the quality of work of operators in operation and maintenance
Halyps - Heidelberg Cement Group
» Industrial automation
» Environment, Energy and Mineral (EEM) -
» Minerals -