The company
Gewiss Spa is an Italian company in the electrotechnical sector which operates in the production of solutions and products for domotics, energy and lighting technology for the residential sectors, tertiary and industrial sectors.
The company has 7 production plants (4 in Italy, 1 in Germany, 1 in Portugal, 1 in France), and a centralized logistic center in Italy (Calcinate, BG).
The needs
The commercial development of Gewiss and the consequent creation of supplies for the large-scale distribution of "do-it-yourself" products have made very high quality standards and complete traceability of electrical and lighting equipment supplies indispensable.
In particular, for the world of lighting, the need was to make sure that the SMART 3 PLUS product was mounted with the correct LED boards and was traced in all its assembly phases; for industrial sockets the need was to guarantee the packaging of orders with the correct products, ensuring the supply of the correct number of pieces requested in order.
The solution
The solution implemented consists in the use of software applications integrated with two-dimensional code reading devices (2D-Datamatrix) for the control and traceability of production and packaging.
For the SMART 3 PLUS product, an integrated software has been created with code reading guns which requires for each piece produced the reading of the mounted LED boards with relative control to verify consistency with the item's BOM.
The application also allowed the historicization and consultation of the piece traceability.
For industrial sockets, an integrated system has been created automatically with the data matrix and / or barcode reading devices to check the packaging and the quality level of the code; the system has also been integrated with the packaging scales to verify that the number of pieces contained in the packages is correct and meets the requirements of the order.
The benefits
Maximum product quality;
Complete and reliable traceability;
Reduction of skilled labor;
Elimination of errors;
Elimination of complaints from "do it yourself" GDO companies.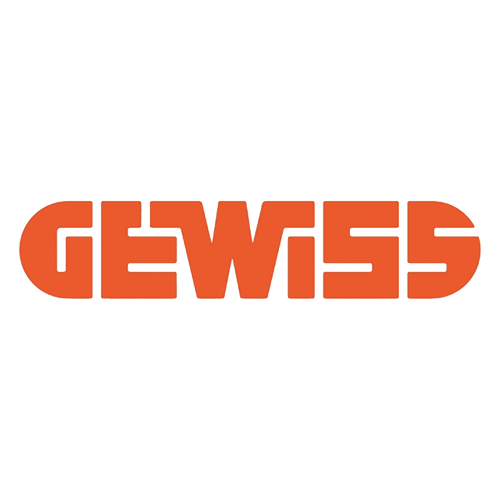 Gewiss S.p.A.
» Industrial hardware
» Industry 4.0 software solutions
» Automatic identification (AUTOID)
» Vision system for quality control
» Electronic