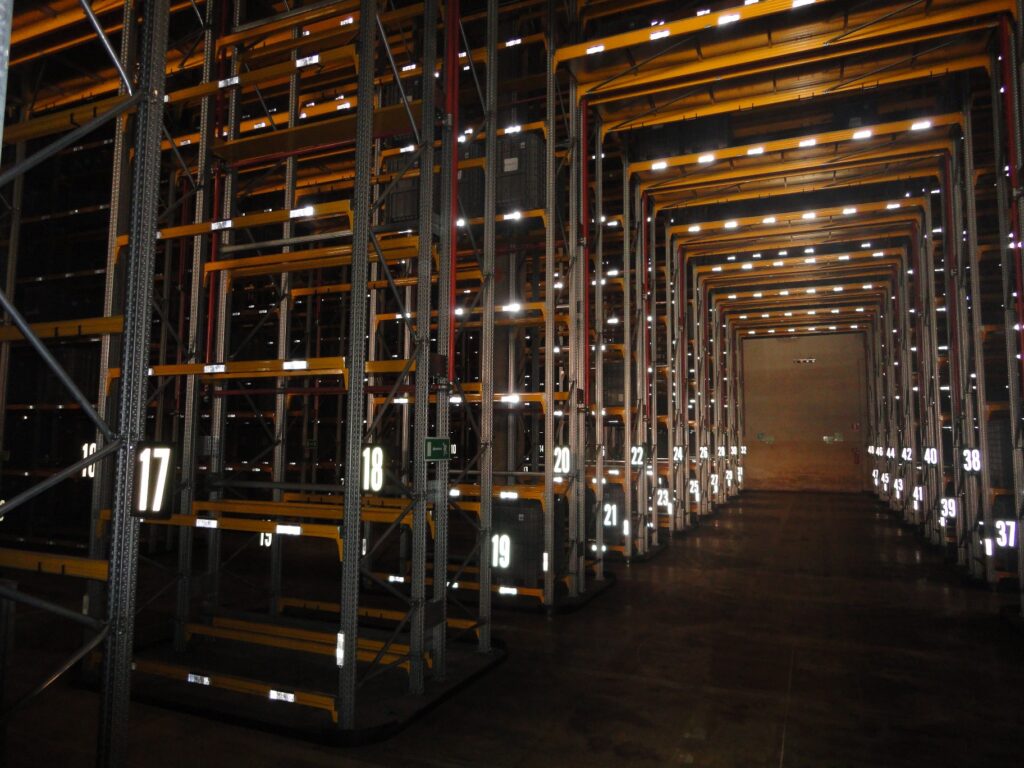 The company
Founded in 1876, Botto Giuseppe and Sons S.p.A. deals with the design and production of fabrics and jersey for men and women in pure wool and wool blends with noble fibers.
The needs
The yarn warehouse is the heart of the company's internal logistics: the yarns stored are handled both for the intermediate twisting and dyeing processes – from which they return to the warehouse – and for the final warping and weaving phases of the pieces.
The variety of yarns available for the different processes, divided into several production batches, and the different handling methods, from a few grams to hundreds of kilograms, are a challenge for a logistic solution that optimizes warehouse space at the same time and is flexible and efficient.
The solution
The technological solution for handling and storage consists of AGV automatic guided vehicles that move "without tracks" and autonomously within 24 warehouse corridors in which the yarn crates are stored on nine-storey shelves.
The GruppoSET SMARTLOG software platform, which was used to manage the entire logistics system, intervenes on several levels and constitutes the real heart of the yarn warehouse.
The warehouse management application incorporates the occurrences of yarn on the different orders from the company ERP system and allows them to be planned on the crates in the warehouse with groupage methods aimed at improving system performance.
The individual handling operations are coordinated by the software that oversees the sending of missions to the AGVs and optimizes their traffic within the warehouse grid.
The handling of the yarn is supported by special transpallet trolleys equipped with scales for the precision weighing of the yarn and a WiFi terminal for carrying out the qualification operations, picking and refilling in the warehouse for processing returns.
The result obtained consists in a complete synergy between man and machine in which the AGVs perform the onerous work of handling the warehouse, while the operators can take care of the verification and weighing operations that require, in this specific case, a particular experience and precision.
The benefits
Complete automation of the movement of the crates
Simplification of manual operations
Improvement of handling times
Reduction of warehouse workers
Botto Giuseppe e figli S.p.A.
» Industrial automation
» Industry 4.0 software solutions
» Logistics and handling solutions (LHS) -
» WMS SMARTLOG -
» Textile