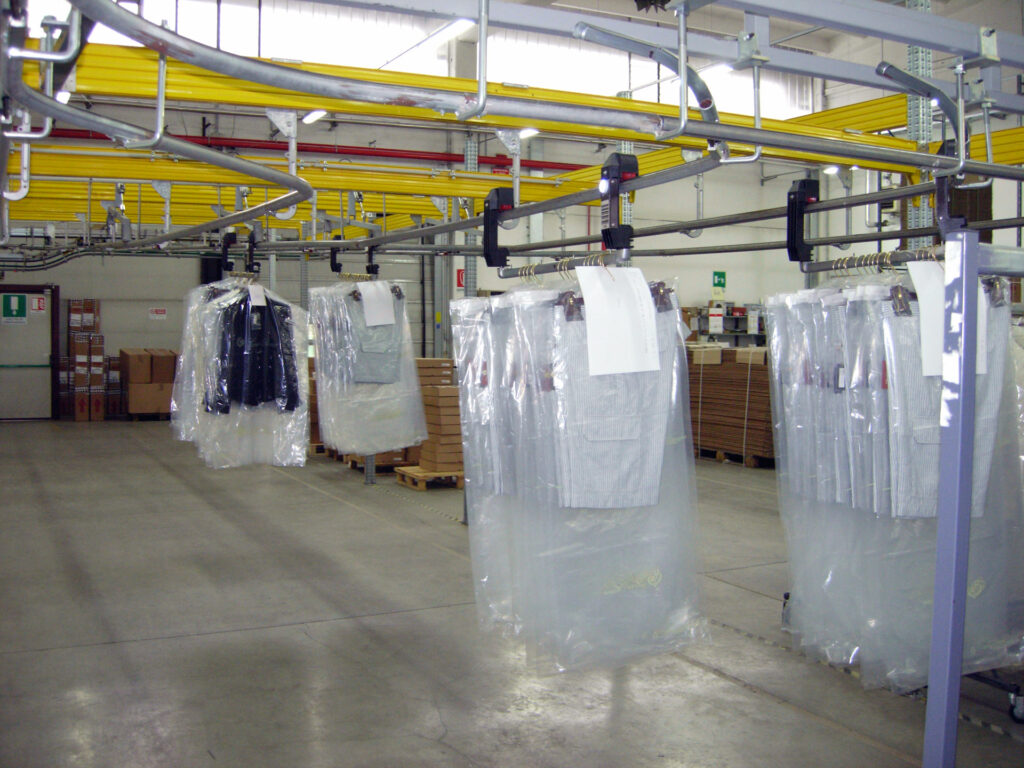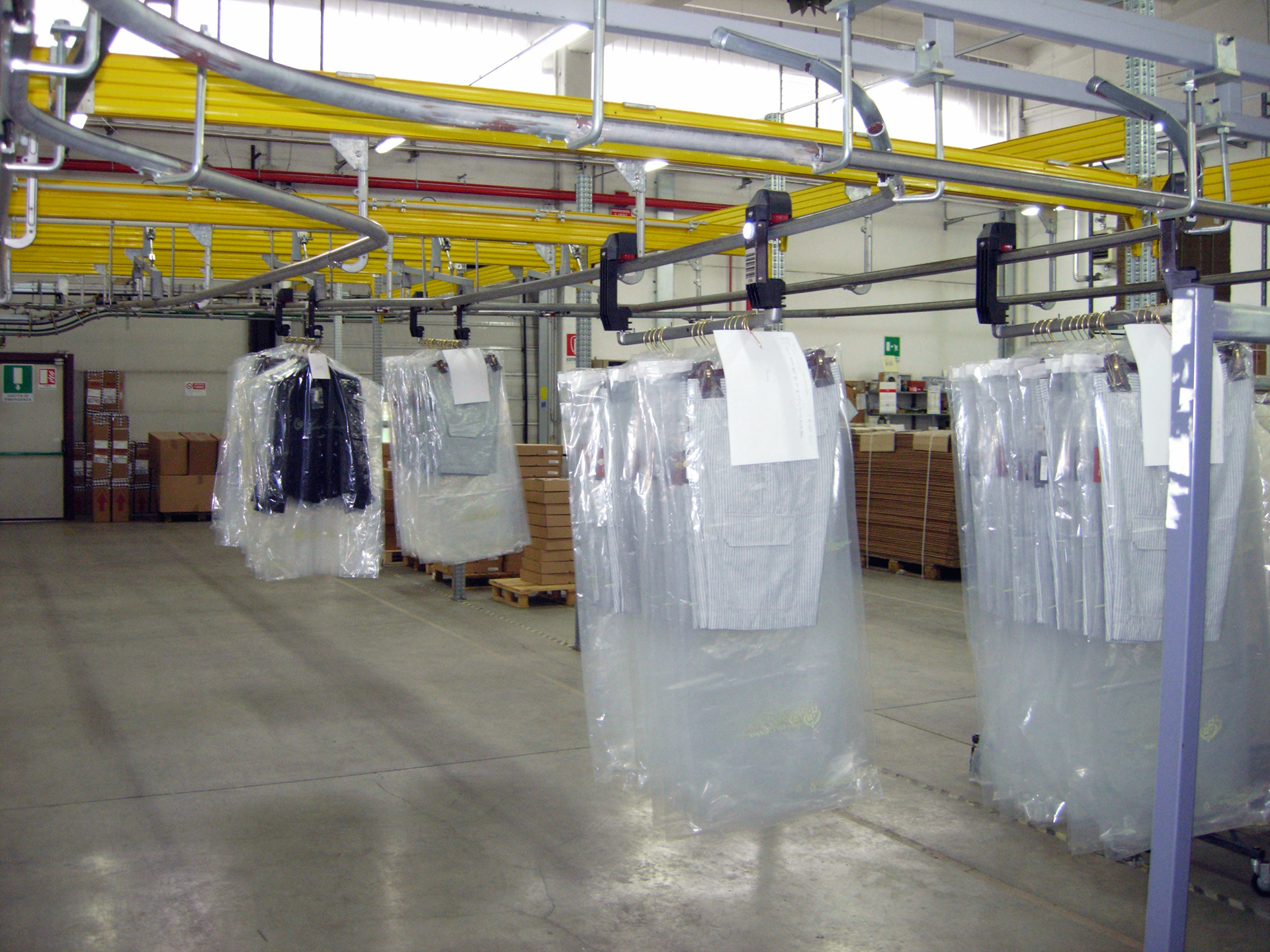 The company
Active since the early 1900s, Loro Piana is today a market leader in the production of fabrics, exclusive yarns and fabrics and in the creation of luxurty wears for women, men and children.
Loro Piana creates highly functional products for the world's highest-profile consumers.
The needs
The hanging garments warehouse of the Luxury Goods division was designed for the manual handling and storage of trolleys and baskets containing items of clothing to be stored and subsequently shipped; the handling and sorting of trolleys and baskets in the individual storage corridors and, from these, towards production was carried out by means of an air transport system with manually operated pneumatic diverters.
The increase in goods to be handled and the need for computerization of the storage required a complete automation intervention in the handling of the garments, starting from the quality control desks up to the shipping lanes, and a contextual integration of the warehouse into the company ERP system.
The solution
The automation and integration solution has been proposed following an in-depth logistical analysis phase which made it possible to identify both the electromechanical interventions to be carried out on the existing plant and the automatic identification requirements necessary for optimizing the flows of trolleys along the air transport lines.
The automation was achieved by means of a Siemens PLC interfaced with four laser scanners capable of recognizing the trolleys on the transport line; automation software allowed the control of the logics of tracking and routing of the trolleys on the different storage and shipping lines.
A middleware module of the Gruppo SET WMS SMARTLOG system was used to manage the entire system; This module has allowed the routing of the trolleys according to the storage and shipping orders coming from the ERP system, the optimization of the movement of the individual trolleys and the creation of recirculation logics for balancing the saturation of the different sections of the line.
The benefits
Complete automation of the handling of the trolleys
Elimination of routing errors
Improvement of handling times
Reduction of warehouse workers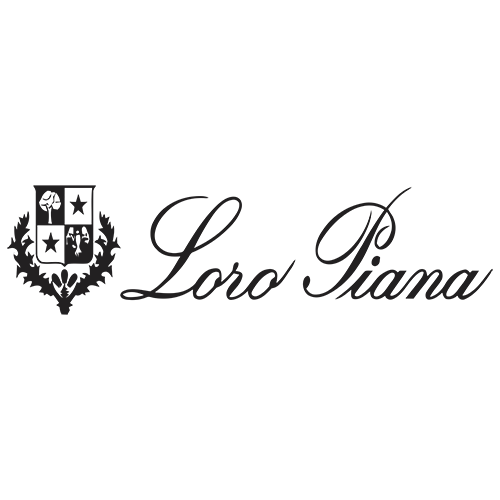 Loro Piana S.p.A.
» Industrial automation
» Industry 4.0 software solutions
» Logistics and handling solutions (LHS) -
» WMS SMARTLOG -
» Textile